The Positive Energy Massage Team
To fulfill our mission in helping our clients obtain their optimal wellness through quality massage treatment in a way that provides a positive experience for both the client and the therapist, we look to team members that match our core values.  We believe that you will see the passion, caring, integrity and the desire to continuous improve within our team.
Our team members:
Nancy West, RMT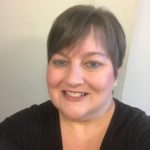 Nancy West, RMT is a Registered Massage Therapist, Owner and Manager of Positive Energy Massage.   Nancy brings years of experience, a positive attitude and a desire to help clients achieve their massage related health goals.  Nancy grew up on Manitoulin Island and proudly brings that relaxing, get to know you, slower pace theme to the office.
Nancy has been a Registered Massage Therapist for 16 years and has built up a solid reputation within the field.  She has worked within a chiropractic environment at both the New Sudbury Chiropractic and Wellness Centre and the Complete Family Chiropractic and Wellness Centre.  Nancy also has Massage Therapy experience within a wellness / spa environment  in the Sudbury Area.
In addition to running her practice within a chiropractic environment, Nancy was the Lead Massage Therapy Instructor and Student Clinic and Outreach Coordinator at Everest College prior to the school closing in 2015.    This demonstrates her knowledge within the massage therapy field and desire to pass along her knowledge and skills to help other therapists succeed.
Nancy encourages you to visit Positive Energy Massage and let either herself or another member of the Positive Energy Massage Team work with you to achieve your massage therapy related health goals.
Gina Boutin Rathwell, RMT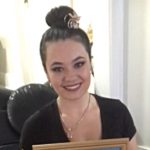 Gina Boutin Rathwell, RMT has been a Registered Massage Therapist since 2016 and has her own successful  massage business out of town prior to joining Positive Energy Massage.
Gina has experience in a variety of settings, including prenatal care, treating seriously injured individuals through WSIB, Relaxation Massage, Hot Stone Massage, Deep Tissue Massage and Trigger Point Therapy.
Gina is excited to work with you in achieving  your massage therapy related health goals!